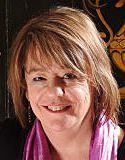 Oct 7 Webinar with Dawn Lianna M.A.
I am so excited to share this experience with you!
SPACE IS LIMITED TO 7 MORE PEOPLE.
SIGN UP ASAP TO RESERVE YOUR SPOT
 Learn How to Release Cording and Entanglement
And Create Better Relationships with Yourself and Others in Less Time 
Anyone we know would like to find the most easy, effective ways to solve a problem, especially in the everyday affairs of life. We like to feel good, have more fun and delight in our lives.
In my years of experience of inner work, working with others as well as myself, my personal relationship with myself has been transformative. And that transformation has led me to empowering relationships in life and has been the gateway to unveiling key secrets for this most desired state of being.
From my personal awakening, there has arisen a truly fabulous program that provides you with the benefits of these 'key secrets' that transforms everyday living.  These 'secrets' I wish to share with you in my new course.
At the root of 'relationship issues' we discover the deep causes of our suffering. And at this root, we reveal the 'causes' through these 'keys' that open the path to removing old, dysfunctional, habit patterns, very quickly.
If you have you ever felt enmeshed or entangled with someone then this class is for you.
Release Entanglement  & Improve Your Relationship Course 
Here's What You'll Get:
 Some fun and empowering tools to help you build your strength and clarity in your relationships more quickly. You're going to love how fast and well this works for you.
Exclusive techniques to help you learn how to clear your energy in just 5 – 10 minutes of time.
The benefits of energy work that help your relationships feel more balance and aligned and stop the triggers of old habits.
A way to pull (not cut) cords that is far more effective than cutting.
Clearing of unconscious issues that up until now created turmoil.
Simple Energy Restoration Techniques to help you invigorate your energy, restore your system and even sleep better at night.
In This Course You Will:
Transform and balance your relationships with yourself and others in less time than it used to take you to do more.
Release yourself from feeling stuck, heightening confidence and self-value with techniques that easily translate into your everyday life.
Learn how to find and release energetic cords between yourself and another person, place or issue.
Clear the root cause of an issue so it truly clears.
Rediscover the joy and happiness that has felt elusive; it's always been there.
Discover how to feel more free, lighter on your feet and in your heart.
Strengthen your mind; working for you, not against you–you'll sleep better, worry less and know how to switch on your peace and happiness more on command.
Study with an energy expert to ensure your energy clearing strategies work effectively.
Get your time and life back as this powerful energy work takes less time with better results.
What We Will Actually Do:
Learn to decord and free yourself by getting the root cause.
Use our inner guidance to help us.
Learn some fantastic energy clearing techniques that you can use for the rest of your life.
Who Should Take This Course?
Anyone who desires an exciting, fun, and effective way to feel clear with their energy.
Anyone who is tired of feeling trapped/stuck in themselves or in a relationship.
Anyone who has worked and worked on an issue and wants a better more effective way to clear it.
Anyone interested in learning great energy and relationship clearing tools that easily fits into a busy life.
Anyone who wants to be a stronger role model for inspiration, health and empowerment.
​What People Are Saying
" I felt like I was on a 7 year phone call in an old relationship and I couldn't hang up. After the clearing I was able to move on and enjoy myself again.  Finally!" C.W.
"I was plugged into an old lover from my solar plexus in a way that felt so disempowering. When we released the cord and the cause behind it, I felt free to the first time in a long while. What surprised me the most was that this was easy to do and the pull from him didn't come back." D. K.
"I was corded to someone from behind my heart. He kept coming into my head during the day and my bed at night. I didn't know what to do. I worked on this and found out how I had let this in. After clearing the cause, I was finally able to feel like myself again and I could also sleep better at night. I am so grateful." O.L.
About Dawn Lianna M.A.
Dawn Lianna is the founder of Intuitive Callings and the Hip Institute. She has a Masters Degree is Counseling and Psychology and is a Master NLP Trainer. Her courses are bestsellers on DailyOM. Dawn supports people on these topics all over the world. She helps people clear their deepest oldest issues and if you are so inclined, she is able to bring in what their spirit guides are saying.
In her free time, she plays in "The Rich Gritty Bend where she attempts to shred the harmonica and play the keyboard. She loves to help people, play music and travel. She lives in Portland, Oregon.
Release Enmeshment and Heal Yourself and Your Relationship Webinar. 
You will get the webinar a $40 value.
The slides, handouts, recording and follow email access to me regarding the course.
Online This weekend for only $40!
Saturday, Oct 7, 2017   10:00 a.m. – 11:30  p.m.
(We will start and end on time
MONEY BACK GUARANTEE! I promise that is you take this webinar and you do not feel you learned something of deep value and a tool you can use for the rest of your life, that I will fully refund your money.
Sign up right here!
Price is $40.00 per class 
For More Information Call or Email Dawn
 503-699-3035 or dawnlia@yahoo.com
Dawn Lianna MA, Intuitive therapist and NLP Practitioner