How to Connect with Your Spirit Guides
Leading You To Your Heart's Desire and Your Soul's Purpose.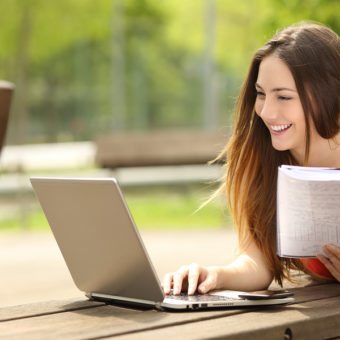 What Exactly Is The "How to Connect with Your Spirit Guides Course"?
It is a self-study training program that shows you step by step How to Connect with your Spirit Guide Team in a way that will feel great to you.
Connecting with your Spirit Guides is one of the most rewarding, fun, insightful, and exciting things you can do. It brings you greater clarity, wisdom, direction, and purpose. Sensing your Spirit Guides gives you access to trusted guidance in each area of your life. From personal growth to relationships, money, friendships, and purpose, your Guides know where you are headed and are ready lovingly lead you on the right path.
Much of the world is resonating with chaos. Many people are confused. Your Guides are the refreshing clarity in these challenging times. Your Guides are powerful and loving. They know your life direction and purpose and are constantly guiding you toward it. They lead you in the right direction and protect you from harm's way.
Masterful Guides are clean and pure, and filled with love and wisdom. Learn how to tell the difference between a Masterful Guide and a less discerning voice.
What Makes This the Best Spirit Guide Course on the Market?
You'll meet your team. You'll walk step by step through the process of meeting your Spirit Guide team. Through written word and guided audio meditations, we actually show you how to do this.
Through one-of-a-kind lessons and exercises you will learn:
What are Spirit Guides?
How to contact Your Spirit Guides
How to discern Masterful Guides
How your Guides can help you in your life
How to gain clarity by asking clear questions and receiving direct answers
Guided meditations to assist you in meeting your Spirit Guides
Develop a Trusted Relationship with your Spirit Guides, Angels and Nature Helpers.
Your true Guides are 100 percent positive and reassuring. They encourage your progress and evolution. They provide true support from the inside out. You will be amazed how much easier life seems when you have clean and clear guidance.
How the Course Works
The entire How to Meet Your Spirit Guides Course is available to you as soon as you register.
You work at your own pace, a few minutes or an hour at a time, day or night, whenever you want.
6 lessons of mixed media: Clear, written course material and many short to the point guided meditations.
I Dawn will be in the online classroom at least once every 24 hour to answer each and every question.
You will be able to see the valuable questions and responses from other students.
You can revisit and review as often and as much as you want. The program stays open to you as long as you want.
Each lesson is designed to take your through the step by step process of meeting and getting to know your Spirit Guides.
I, Dawn have been working on this training for years. I've been talking to my Spirit Guides my entire life and have spent the last 20 years figuring out how to help others Connect with their Spirit Guide Teams.
I have taught this in person for over 10 years with more successes than I can count.
At the request of people who live far away from me, I recreated my in depth in person course for those who are ready to take it online.
Customer Reviews:
I have taken a lot of on-line courses in my life and Dawn Lianna's Spirit Guide course was so much more then a typical on-line course. I loved the format of being in the course with other people and hearing what their experiences were. When I logged in, I could feel myself connecting to the material in a very deep way. The written material was so accessible. When I participated in the mediations it was as if Dawn was right there guiding me. I learned so many new techniques; my favorite was a Rainbow shower. These teachings were so well thought out that I could use them from the moment I experienced them. Do yourself a favor take this course!!!  – Val Heart
I found Dawn's class to be very valuable. I didn't know where to start with working with my guides and angels, Her lessons and audios were clear and concise and I am feeling their presence more and more with each exercise.  – Sofia V.
"I have benefitted from Dawn Lianna's work and expertise for over 20 years now. Her work is innovative, has integrity and clarity, and is ultimately extremely practical. Most importantly to me, Dawn always walks her talk. Everything she shares is validated through her own experience with thoroughly working the material." – J.H.
"Dawn's material on working with your Spirit Guides is a distillation of her highly refined work with her own Guides as well as teaching it in classes over many years. This course is an "A to Z" course from defining Spirit Guides to cultivating a relationship with them. – M.F.
"I highly recommend this course. You will have at your constant service, a whole new resource team to help you create the life you want." – J.W.
"Dawn teaches what she lives. This is not theory out of a book. Dawn has learned this and teaches how she lives. She is congruent and humble." – D.W.
GET HOW TO CONNECT WITH YOUR SPIRIT GUIDES NOW
100% MONEY BACK GUARANTEE
When you are busy every minute counts. That's why you have 14 days to explore the course and decide if it's for you. If you are not satisfied for any reason, write to us at dawn@intuitivecallings.com and we'll gladly refund your money.
You are invited to come join us!
Have some fun getting to know your Spirit Guides with a beautiful group of like-minded people!
Enroll Now Risk-Free